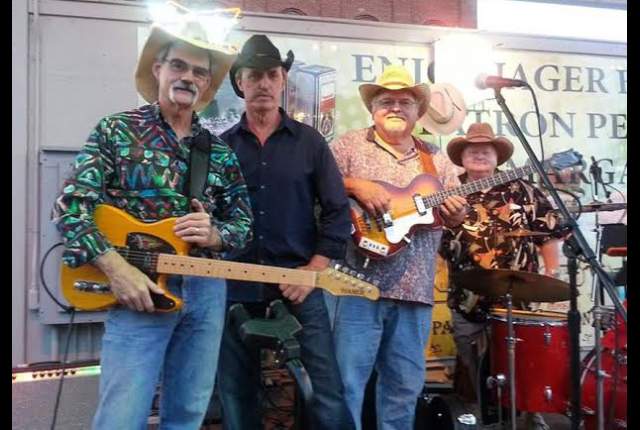 Donning beach-casual attire, dancing to live music and paying tribute to everyone affected by ovarian cancer could be the perfect way to spend a summer weekend night.
Set to held from 6-10 p.m. Aug. 15 at the Fort Smith Convention Center, 55 S. Seventh St., the fourth annual Teal Night in Tahiti Fundraiser will serve as a recipe for great food and fun for a great cause, said Liz Martin, a chairwoman for the event.
Hosted by the River Valley Ovarian Cancer Alliance, Teal Night in Tahiti will feature a catered, Polynesian-themed menu from Golden Corral, musical performances by area band Bajer, a silent auction, jewelry giveaway and more, she said.
"The Teal Night in Tahiti will be a great event for people to come and have fun," Martin said. "We're going to have a dessert bar again, there will be mixed drinks, wine and beer, all included in the price of the ticket."
Tickets are $50 and must be purchased by Aug. 10, Martin said. The event, like the previous three Teal Night fundraisers, is expected to sell out, she said.
"We're banking on having 700 people there; we had 625 people there last year, so we're hoping to blow it out, have fun and raise even more money this year," Martin said.
Martin and other organizers are hoping to raise $50,000 from the event's ticket sales and sponsorships. Sponsorships ranging from $50 to $5,000 can be purchased to help the cause, she said.
"People also can buy an Ovarian Cancer Survivor Sponsor Ticket, where a survivor can bring one or two family members with them to the event," Martin said. "Survivors never have to pay, because this is a free night out for them to enjoy."
The fundraiser will include the chance to win one of two pieces of jewelry, both which are worth "thousands" of dollars, as well as the inclusion of a "moment of celebration" and a "moment of rememberance," she said.
"Ovarian cancer is called the 'Silent Killer,' and we remember the ladies we have lost at our event," Martin said. "With ovarian cancer, there's no test for it.
"And ovarian cancer often masks itself," she added. "So many times, ovarian cancer is misdiagnosed as irritable bowel syndrome or something else. One woman's daughter was misdiagnosed for so long, and as a result, she only made it six more months."
Signs of ovarian cancer include bloating, pain in the pelvis area, frequent urination, difficulty in eating, fatigue and upset stomach/heartburn, among others, Martin said; a list can be seen at www.rivervalleyoca.com.
The money raised from the event will be used by the RVOCA to give support to local ovarian cancer survivors, Martin said. The money will be used to buy gas cards for local survivors who are receiving out-of-town treatments, as well as for hosting educational events and providing financial help with utility bills for survivors who are "approved" by the Donald W. Reynolds Cancer Support House, she said.
"Everything we raise stays here in our local community," Martin said. "We have no office, no staff and no salary. We are volunteers who want the chance to educate women who might be having the signs of ovarian cancer. Women are always taking care of everyone else, but they also need to take care of themselves and see their doctor if they have any of the signs."
– See more at: http://swtimes.com/features/night-tahiti-fundraiser-turn-fort-smith-teal#sthash.9PSMSuEU.dpuf